Our Mission
At Prominent Lending Group, Inc. we deliver the absolute best lending experience through knowledge, communication and care. Our mission supports the growth and strength of our communities and provides a pathway to the dream of home ownership.
FIND OUT MORE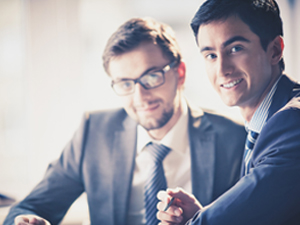 JOIN OUR TEAM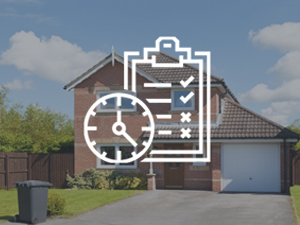 Quick Quote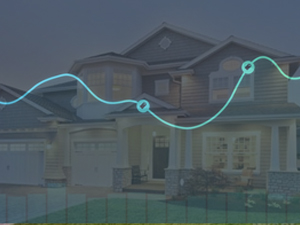 Daily rates
Perfect Storm For Home Prices?
September 29 2020
The growth of home prices nationally continued to accelerate in July according to the S&P CoreLogic Case-Shiller U.S. National Home Price NSA Index. The National Index, which covers all nine U.S. census divisions, rose 4.8 percent in July on an annual basis compared to a 4.3 percent year-over-year gain in June. There was 0.8 percent appreciation month-over-month before seasonal adjustment and 0.4 percent afterward. The 10-City Composite grew at an annual rate of 3.3 percent, up from 2.8 percent the previous month while to 20-City Composite posted a 3.9 percent increase compared to 3.5 percent in June. Each composite gained 0.6 percent before seasonal adjustment. The 10-City change was 0.5 percent and the 20-City was 0.6 percent post adjustment. The report notes that data for March through June out of Wayne County, Michigan (Detroit), previously unavailable due to coronavirus related office closures is now online. However, there were not enough records for the month of July to generate a current valid index for the Detroit metro area. ...(read more)Forward this article via email: Send a copy of this story to someone you know that may want to read it.
More New Homes Bought With Non-Conventional Financing in 2019
September 28 2020
Non-conventional lending enjoyed a substantial increase in its share of the market for financing new home purchases in 2019. The National Association of Home Builders (NAHB) says, while conventional loans continued to dominate those purchases, its share shrunk from 71.4 percent of the market in 2018 to 65.0 percent in 2019 while non-conventional mortgages increased accordingly, from 28.6 percent to 35.0 percent. A conventional mortgage is a home loan that isn't backed by a government agency. Non-conventional forms of financing include loans insured by the Federal Housing Administration (FHA), VA-backed loans, cash purchases and other types of financing such as the Rural Housing Service, Habitat for Humanity, loans from individuals, state or local government mortgage-backed bonds. NerdWallet says conventional mortgages often meet the down payment and income requirements set by the GSEs Fannie Mae and Freddie Mac, and they often conform to the loan limits set by the Federal Housing Finance Administration (FHFA), the GSE regulator. Conventional loan borrowers who put at least 20 percent down don't have to private mortgage insurance which is typically required with lower down payments or government-backed loans....(read more)Forward this article via email: Send a copy of this story to someone you know that may want to read it.
Forbearances Ending at a Faster Pace
September 25 2020
Black Knight said its weekly forbearance survey found the number of mortgages in active forbearance decreasing at an accelerated rate. Those mortgages fell by 2.6 percent or 95,000 loans over the last week, bring the decline over the last month to 357,000 loans. It was the fifth straight week of improvement and Black Knight noted that since peaking in late May, the total number of forbearances has fallen by 1.17 million or 24 percent. As of September 22, 3.6 million homeowners remain in COVID-19-related forbearance plans, or 6.8 percent of all active mortgages, down from 7 percent last week. Together, they represent $751 billion in unpaid principal. Some 78 percent of those remaining loans have had their terms extended at some point since March. There are 1.1 million plans still set to expire by the end of September as servicers work to assess them for termination or renewal. This is .6 million fewer potential expirations than a week earlier. The largest decrease in plans of the previous week, 51,000 was among portfolio-held mortgages. The -8 percent change took the number down to 923,000 forbearances, 7.1 percent of portfolio-held/private label security (PLS) loans. ...(read more)Forward this article via email: Send a copy of this story to someone you know that may want to read it.
2020 © Prominent Lending Group, Inc.
600 Anton Blvd., FL 11 Plaza Tower One, Costa Mesa, CA, 92626-7100